Creating healthy
and confident smiles
You and your children are family to us
Individualized Treatment Plans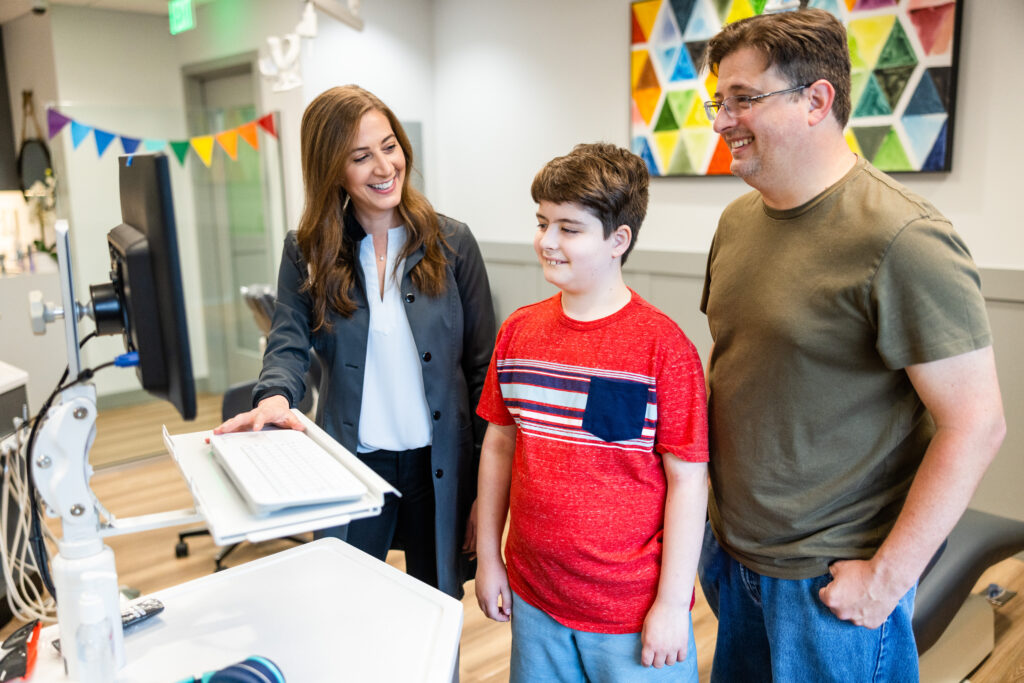 We meet your child where they are at developmentally and emotionally. Pushing children to do something that they are not ready to do is never beneficial. That is why we have created a comfortable environment where children can feel safe and parents are encouraged to accompany their children for all visits. Effective communication between the dentist, kids and their parents is the key to a successful appointment. Our job is to present you with our recommendations, but the final treatment decision is always left up to the parents/guardians.
State Of The Art Practice
Our brand new office is located next to Evergreen Hospital, just a block away from our previous location. We have created an open, modern, bright, and kid-friendly space where you and your family will feel at ease. Our office is equipped with state of the art equipment including digital radiography and a CO2 laser. Each dental chair has a tv mounted above it, so that your children can enjoy watching a show during their appointments.
Board-Certified Pediatric Dentists
Dr. Kim and Dr. Allyson are Board Certified Pediatric Dentists by the American Board of Pediatric Dentistry. They furthered their education after dental school by completing two additional years of specialized training in advanced diagnostic and surgical procedures, along with child psychology, oral pathology, radiology, child development, management of oral/facial trauma, and care for patients with special needs. Dr. Kim and Dr. Allyson are both moms and they treat their patients how they would want their children to be treated!
Here's what our patients had to say
Schedule an appointment by calling us directly or fill out our contact form below and a member of our team will reach out to you shortly